Specially designed for kiosk use in a professional office
Check In Systems has developed their own stand for the Apple iPad. With features not seen on many of the competitors products, these stands are simple, secure and affordable. They work great for office kiosks. Secure and very simple to assemble. Also fits the Apple iPad Air and iPad Air 2.
---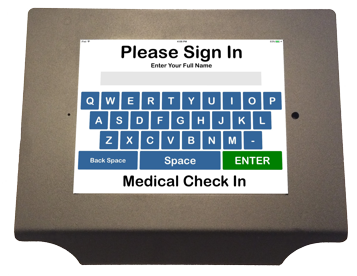 iPad® Counter Top Stand
These stands are specifically designed for kiosk style use.
Powder Coated Steel Construction
Camera Hole
Pin hole for home button
Wide rim to protect power cable
VESA Mounting 100/75
Secure cradle for iPad
iPad secured with hex screws
Can be secured to counter top
12"W x 10.5"H x 8"L footprint
$149.00 plus shipping
Optional Pole mount additional $50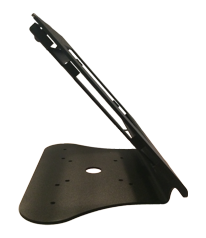 ---